Delphi will have the opportunity to visit the archaeological site of the oracle, a monument which has been designated by unesco as a world heritage site. During antiquity, Delphi became panhellenic religious center because of the oracle, since people from all parts of the visit to get oracle. Apart from the oracle and the archaeological museum in the area there is also the European Cultural Centre as series monasteries religious interest. Finally, Delphi is just 10 km from Arachova, one of the most popular winter destinations.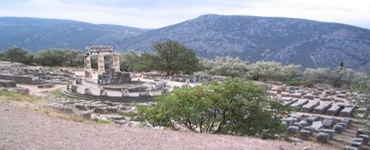 DETAILS

Excursion duration: (transition, stay 2 hours, return): 5 hours 30 minutes

Value route: 230 EURO

NB .: there is a stay of more than two hours according to your desire
a surcharge of 10 Euros per hour.