This is one of the greatest significance in archaeological sites in Greece. In ancient Olympia was born and developed the most important institution of the sport of antiquity and modern times, the Olympic Games.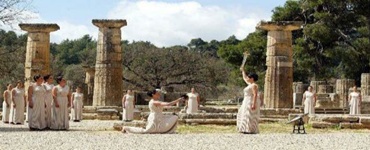 In this place, you will be able to admire the finds from the excavations of the ancient world right in the source of the Olympic spirit. The museums that you can visit that are quite in number (Museum of History of the Olympic Games of Antiquity, Archaeological Museum, Museum of Modern Olympic Games Museum of the History of the Excavations in Olympia) are as exhibits the many tools of the time used for conducting competitions, various objects athletes used, statues found in the area of the stadium as works by contemporary artists are sure you will be left unforgettable entire area where the Olympic Games were held in antiquity. There you can see the ancient temples, the places where the athletes were preparing the temple of Hera, where even today is the lighting of the Olympic flame, stage, the maximum beauty entrance of the stadium, as well as the findings of the workshop of the famous sculptor of antiquity, Phidias.
DETAILS

Excursion duration: (transition, stay 2 hours, return): 5 hours

Value route: 190 EURO

NB .: there is a stay of more than two hours according to your desire
a surcharge of 10 Euros per hour.